How hackers can steal data from Bluetooth-enabled devices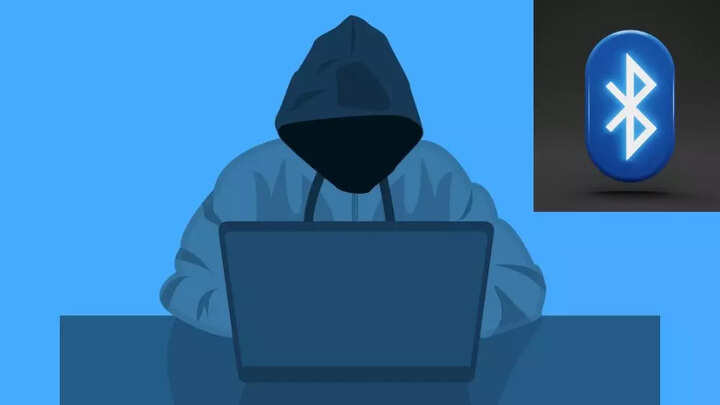 Modern users are surrounded by something Bluetooth enabled devices which includes — smartphoneslaptops, smart watches, TWS earplugs and more. Hackers are now using various techniques to steal sensitive data, making these everyday devices more vulnerable to attack. Blue bugging is also a type of hacking where cyber attackers hijack devices and gain access to private information from phones and laptops.
What is Bluebugging
Bluebugging is a hacking technique used by attackers to hijack a device when it is blue tooth is set to "discovery mode". Among other things, hackers can use blue-bugging to access conversations, text messages, divert calls to their numbers and steal locally stored sensitive information. In the past, blue-bugging was mainly used to target laptops, but now hackers have developed new methods to target any Bluetooth-enabled device.
Cybersecurity experts have warned that the apps that allow users to connect wireless earbuds to smartphones or laptops could be hacked to record conversations. Some app developers have also mentioned that apps with Bluetooth access can also record iPhone users' conversations with Siri and audio from the iOS keyboard dictation feature while wearing AirPods.
also read How does it work
Whenever the Bluetooth function of a device is set to discovery mode and the user is present within the range of a hacker (nearly 10 meters), it is vulnerable to blue-bugging attacks. Hackers typically install malware on the devices they have access to and later launch brute-force attacks to bypass the device's security measures.
How to avoid Bluebugging
According to cyber security experts, users need to keep their phones and laptops updated with the latest software versions to avoid the risk of Bluebugging attacks. New software updates usually include bug fixes to fix the security flaws present in the existing system.
To be safe, users can keep their paired devices disconnected by turning off Bluetooth when not in use. However, it is not always possible as some devices such as smartwatches that offer Bluetooth calling capabilities will not work the same way with Bluetooth disconnected. So users are advised to keep their devices undetectable until they are not needed. It is important to note that most devices have Bluetooth on discovery mode by default, and this can leave users vulnerable to attacks.
Users should also avoid accepting random pairing requests that could help hackers gain access to their devices. Keep an eye out for all kinds of suspicious activity happening with your devices, like random call disconnections and automated text messages. These types of suspicious activities can indicate whether or not your phone has been hijacked by attackers. Public Wi-Fi is also a common hub for hackers, so it's better to avoid such networks.
FacebookTwitterLinkedIn
---