Spring in Tallahassee; there's an app for that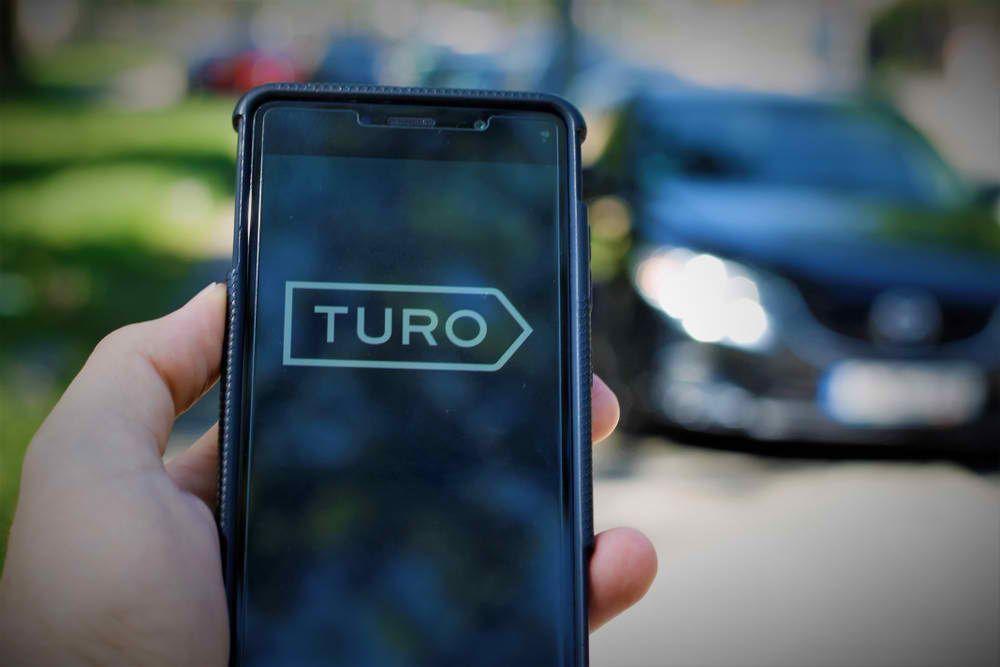 The older I get, the more I appreciate spring in Tallahassee.
A perfect example was this past weekend: watching hoops on the patio, barbecuing and spending some time with Big Brothers Big Sisters for the annual "Big and Little of the Year" event.
We honored some great people in our community.
I sit on the board of BBBS with some amazing professionals, including the 223 Agency CEO Dustin Rivest. We caught up at the event; he asked me if I had ever heard of the app Turo. They used it when the employees went skiing last month, he said.
Firstly, very jealously, our company does not have ski tours; secondly, Turo is like the Airbnb of the car.

You can rent out your car (and vice versa) on the app. How cool is that?
Although my first thought was that someone was smoking a cigar in my car; once I got over the visuals, I started checking out the app.
Simply put, Turo is one peer-to-peer car sharing service.
Dustin shared the following on Turo: "Turo has really started to disrupt the rental car industry. Traditionally, renting a car has never been easy if you ask me. You just know what type of vehicle you will get in most cases such as an SUV, van, lorry, car etc. With Turo you get to choose exactly the vehicle you rent. The #1 thing I like about Turo is that the vehicle is parked in the regular airport parking lot. You don't have to take the shuttle to much, stand in line and hope the vehicle is ready. Your app tells you exactly where the vehicle is, and you can remotely lock it and be on your way. Five stars for this app from me."
Dustin and I discussed Turo being in California, and our conversation quickly moved to delivery services like Bite Squad and Uber Eats – also based out of our state.

In particular, we talked about the millions of dollars that have left our state in the way of delivery fees to these companies since the pandemic. In some cases, it's not just Florida; the apps we use aren't even US based.
For years there have been campaigns around our nation to shop local; we need to start applying that methodology and approach to the digital world. There are plenty of apps, tools and options available in the Sunshine State to get you started.
Let's start with what Florida Trend calls "IT Town" in their latest issue highlighting the capital, just in time for the legislative session.
You can check out tech organizations: Mag Lab, Launch Tally, Ruvos, Applied Fiber and a quote from yours truly in there.
Thank you, Vicky, Heidi and David from the Trend team for a great feature.
Another just-in-time-for-session list of the largest associations in the capital is included in the new edition of Florida Trend – from the Florida Bar at the top to the Florida Tech Counsel and everyone in between.
Back to IT Town. Have you looked carefully at the three to six different fees/services/taxes on delivery apps? If it was anything else, we wouldn't use it.
But we are lazy (I get it) and during the pandemic it felt healthier. Not the cheeseburger and fries you ordered, but staying in and avoiding crowds.
Do you want to start keeping those delivery crowns/fees in Tallahassee? Foodies takeout and delivery has its roots in Tallahassee and gives you the opportunity to do just that. Their site works just like the others, choose a restaurant, place your order and foodies find a driver that uses all available drivers on existing networks. It's a very cool site.
Foodies Takeout & Delivery has eliminated the 15-30% commission, which should save restaurants a lot of money on commissions, and it's also a better experience for the user.
I deleted Bite Squad from my phone after some sketchy behavior, so having a local option sounds good to me. The company also has plans to expand to Miami and Panama City later this year. Check them out at FoodiesTakeout.com
Our next stop on the Florida app tour is boats – and where better to talk about boats than South Florida? In Miami, a technology company called Yachtlife has burst onto the scene and changed what you might think of as a yacht club.
A staff of 12 gives you the opportunity to choose from over 250 boats for an occasion that requires something special.
Not just any boat either. As the title suggests, big boats, and very nice ones.
If I had to pick one from their website, this would be it 85-foot Azimut from Tampa that sleeps four couples comfortably.
Yachtlife also offers a member's club and a lounge for its customers.
Florida has a digital gold mine; just remember to look past Silicon Valley and China to find it.
Remember to shop local in person and digitally from IT Town/Capital City to South Beach and everywhere in between.
Whatever your Saturday in Tallahassee brings—legislative session, phone calls, Hallmark Channel movie marathon—go ahead and order a foodie sandwich, charter a yacht with Yachtlife for a post-session vacation, and have a great day.
___
Blake Dowling is CEO of Aegis Business Technologies. He can be reached at [email protected].
Post Views: 0